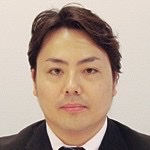 Shoichi Onoe  CEO / Founder
Shoichi brings decades of experience in bridging together Japanese and international organizations to drive collaboration and growth.
He started his career in marketing and sales at a manufacturing company and earned a master's degree in business administration and information technology science in the United States.
After graduation, he has engaged in business consulting for several industries such as manufacturing, telecommunications, and wholesale at a general consulting firm. After that, Shoichi has served as an executive officer, director of the business division, and general manager in the information technology industry. As a business manager, he was involved in business strategy planning, product and service planning and development, marketing, sales, and strategic alliances in global teams.
Shoichi is currently the president of Global Bright LLC, providing consulting services specialized in business development and supporting enterprise creation and growth.